NUMBERS CAKE SHOP (PROVISIONAL TITLE)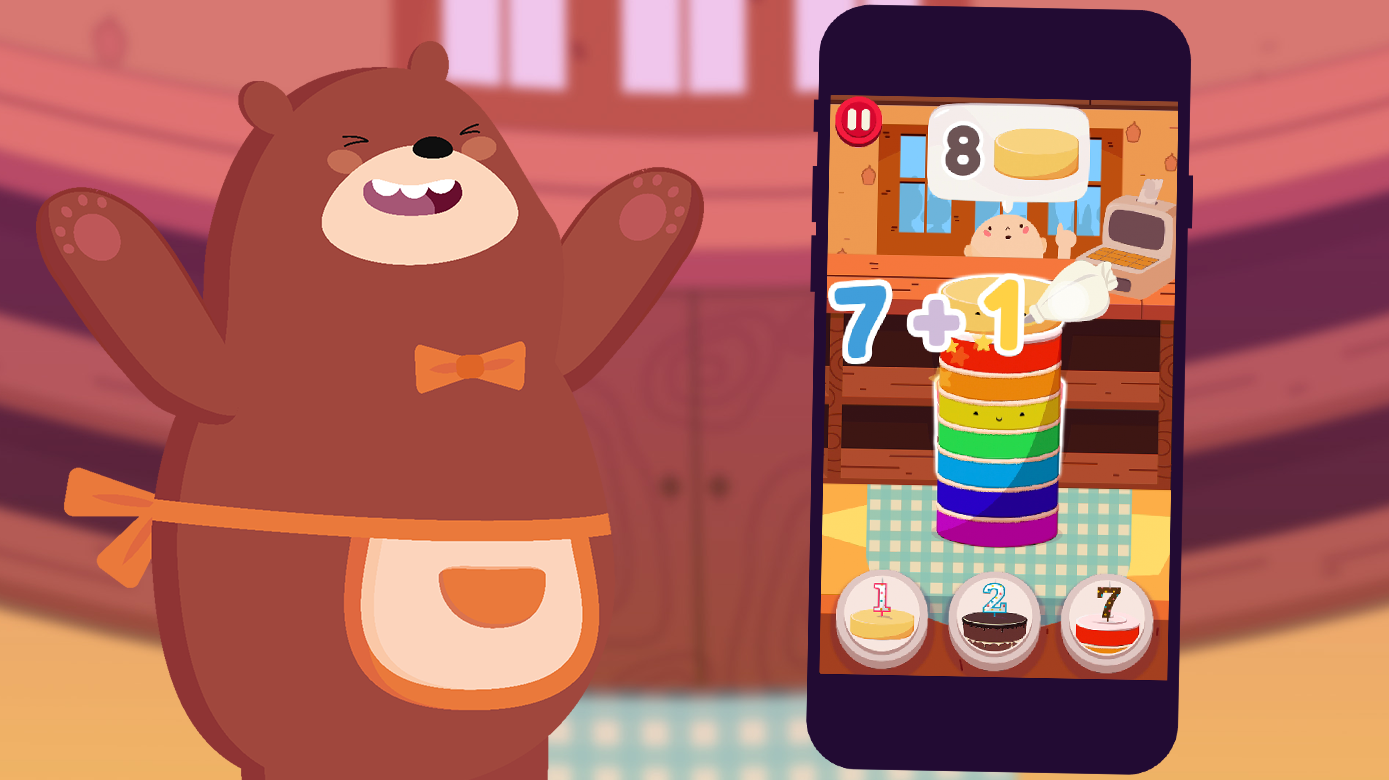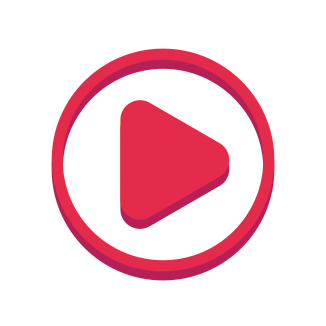 To be published: Late 2019 currently in closed beta
What I did: Built an educational game on a three-person team, focused on generating an environment in which children can learn early maths by accident. Designed, developed and tuned core game systems, designed all levels in Beta release, created UI assets and drove world building.
Platforms: Android | iOS
Team size: 3 (two artists and myself)
Project length: 2 months (on-going)
Engine and tools: Unity, Adobe Suite, Google Docs
Responsibilities: Level Design, Systems Design, Scripting, UI/UX Design, Technical Design, Economy Balancing, Sound Design
WHAT IS NUMBERS CAKE SHOP?
Numbers Cake Shop (provisional title) is a cooking game where you combine and divide layers of cakes to bake different creations for your hungry visitors.
Its main aim is for kids to have fun and learn early maths by accident. It focuses on adding and substracting small numbers, and it does so by adding puzzle elements to the cooking genre and exploring a wide variety of game modes for kids to approach the same problem in a set of different ways.
SUMMARY OF RESPONSIBILITIES
Charlotte, Chi (the two other teammates) and myself wanted to collaborate to create a little game that was not only fun to play, but also a great tool for little kids to learn early maths. It was important for us to get away from usual educational games' core mechanics (work, then fun as a reward) and generate an environment in which children could learn by accident while having fun.
I defined a set of goals and we utilised those in exploring the core design. I designed new systems and game modes and tuned them.
I scripted the whole game and I crafted all the levels in the Beta version which is currently being playtested.
I created most of the UI flow and a few of the game assets.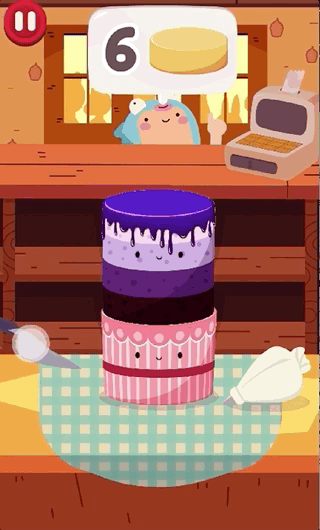 LEVEL DESIGN AND GAME MODES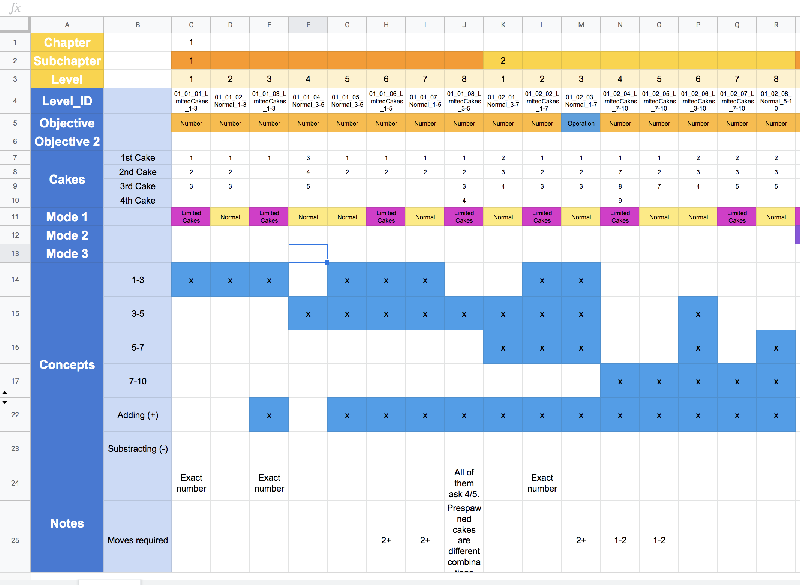 Introducing new mechanics and game modes at the right pace while keeping a good level of variation and challenge is a tough balance to achieve, specially when designing for an age group very distant from your own. I created Level Libraries like the one in the accompanying image to assist with such a task.
There are a few game modes and level variants. The idea is to force players to approach similar problems under completely different lenses. This variation is aimed at 1) accounting for different learning styles and 2) helping achieve a much deeper internalisation of the core concepts being taught.
Some examples are:
Limited amount of cakes
Limited uses of the tools (decorating pipe for adding, cake lifter for substracting)
Only one tool being available
Different styles of speech bubbles (with pictures, without pictures, with mathematical operations, etc.)